Lillstreet Gift Certificate
GIVE THE GIFT OF CREATIVITY WITH A LILLSTREET GIFT CERTIFICATE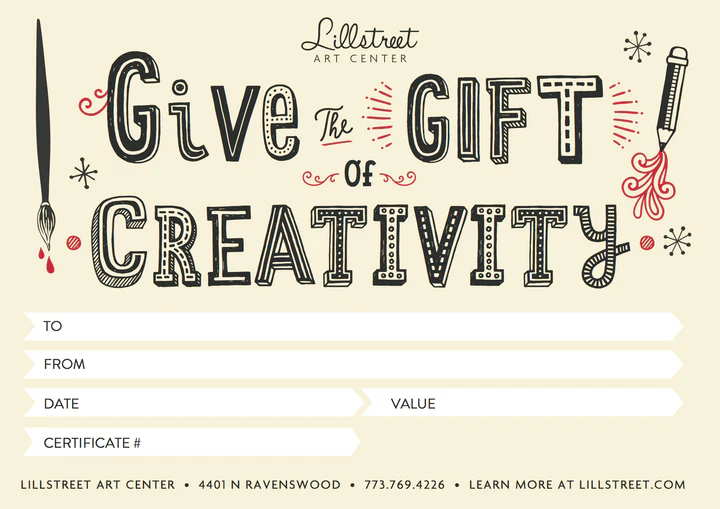 Get someone the gift of creativity to celebrate any occasion or for no reason at all!
Gift certificates can be used for classes, workshops, gallery purchases, and tools/materials at Lillstreet Art Center.
Our gift certificates do not expire. Gift certificates are redeemable online, in person, or over the phone.
Gift Certificates are non-refundable after 24 hours from the purchase date.
Email lillstreet@lillstreet.com or call 773-769-4226 if you have any further questions.
Purchase a Lillstreet Gift Certificate